Culture & Careers
Our team is made up of dynamic people who are committed to challenging the status quo, to delivering excellence through diversity, and who are willing to push themselves to advance humanity.
Our Values
"It is only with the heart that one can see rightly, what is essential is invisible to the eye"
-Antoine de Saint-Exupéry
Teams are built on trust and character is its foundation. We value doing the right thing as much as we value delivering results.
We are strongest and we deliver game-changing results when we bring our whole self to work. We value the life experiences of all our team members and appreciate how their diverse perspectives enrich our culture and contribute to our success.
Our collective drive to destroy cancer provides us the energy and perseverance to meet any challenge that stands in our way. Every obstacle is an opportunity. Through overcoming challenges and a commitment to personal development, we aim to get better every day, individually and collectively.
Dream big. Act like a founder. Obsess over the customer experience. Think outside the box. This is your company. Together let's change the world.
There's little in life of significance that one can accomplish on their own. No one is too big for any job because we operate with mutual respect for everyone on the team and know that every team member has an important role to play in our success. We support one another's growth. Together we can go the distance.
People
At Arcellx, we know that the transformative scientific and technological breakthroughs that allow us to reimagine cell therapy would not be possible without a purposeful, empathetic approach from an incredible, dedicated team.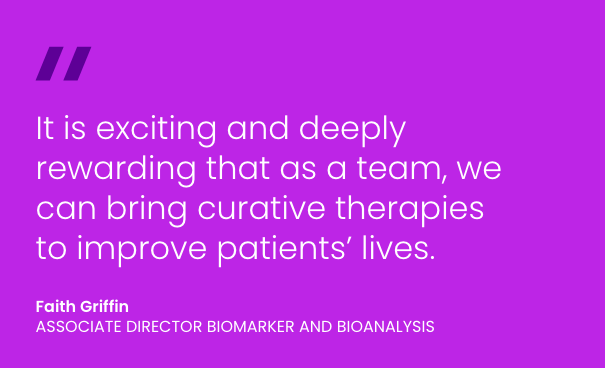 Collaborate with a diverse workforce, work on impactful projects, and grow with us! See why people join and stay at Arcellx.
Life at Arcellx
In addition to being able to work on transformative novel technologies that can destroy cancer and change the lives of people around the world, competitive salaries, and well-appointed facilities, life at Arcellx offers benefits, perks, and a sense of community.
health insurance premium coverage
We know how important health care is. It's our business. Which is why we provide full healthcare premium coverage for our employees, so we can all focus on further improving patient health through our cell therapy platforms.
weekend every month.
We know that having time to disconnect is essential to productivity and mental health. We make sure that in months where there's not an official holiday, we provide a company-wide 3-day weekend with an "Arcellx Day" either on a Monday or a Friday.
sense of community.
Nothing makes us more inspired than engaging with our community and our cause. This year nearly two-thirds of the Arcellx community joined in the Multiple Myeloma Foundation's annual 5K run in Washington, DC, an amazing turnout where all the employees who participated received customized Arcellx running shoes.
Our Awards
We are proud to say our people like it here. Based on employee submissions we won these accolades from Comparably Awards: Happiness, Perks & Benefits, and Compensation from September 2021-2022.
Open Positions
If you're ready to challenge convention, spearhead change, and advance humanity with every cell of your being, while joining a group of like-minded, fun-loving, and supportive individuals, see our list of open positions at Arcellx.
Contact Us
Sign up for updates
Stay at the forefront of our advancements
in the battle against cancer.
*Required field
By clicking SUBMIT, you agree to our Terms & Conditions and Privacy Policy, and to receive information from Arcellx, its affiliates, service providers, and co-promotion partners.